Our time in Huahine was wonderfully relaxing.  The last stressful incident we had there was on May 14, the day Steve's wife, Margo arrived after 30 hours of travel from Florida. The Captain and Steve were ferrying Margo to Amandla when the dinghy engine gave out and a strong current began to pull the dinghy seaward. The Captain and Steve tried without luck to paddle the dinghy back to Amandla. Thank goodness, they were able to grab onto a nearby port hand mark before drifting out to sea. From there, the Captain was able to restart the engine.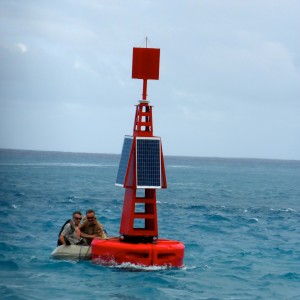 After that incident, Huahine was completely chill.  Especially once we sailed to another anchorage far from the barely operational town WiFi.  When I ceased to have any expectation of being able to Tweet, Pin, LinkIn, Stumble, Instagram, Google +, Blog, Tumbl, Surf, MessageMike, or lose another game of Words with Friends to Eugene, I had no choice but to be still and enjoy nature.
We lifted anchor again on May 18 to sail to Tahaa and felt the stress slowly creep back in. We have found much truth in the saying 'World Cruising means being able to fix your boat in many exotic locations'.  Our latest casualties are the primary autopilot and computer.  On May 19th, we did a day trip to Raiatea to meet with a local electrician to determine whether he is able to fix the autopilot.  As for the computer, we are doing a rebuild and praying.
At least I have pictures to remember our lovely time in Huahine and a Captain who is an excellent trouble shooter and mechanic in his own rite.  **
** List of items repaired by the Captain while underway [outside the US] since I joined Amandla in 2013   – engine muffler, engine reverse, water maker, instruments (wind, GPS, depth, SOG, COG, Echo Pilot), secondary autopilot, bilge pump, traveler, deck light, navigation lights, vang, roller furling system, head and main sail halyards, patches to dodger, bimini, dinghy, and sails, electric winches, dinghy engine, mast leak, freezer pump, holding tank, and rudder casing.
***Updated 18 June 2014*** Our friend Margo recently captured her impressions of our time together in Huahine.  It was great to relive our time together through her words and photos.  You can read her post here